Emerado Centennial School
ECS Book Fair From November 29 - December 3, 2021
Click HERE to access Emerado's Virtual Book Fair site.
Can My Child Attend School After Returning From Travel?
National Day for Truth & Reconciliation, September 30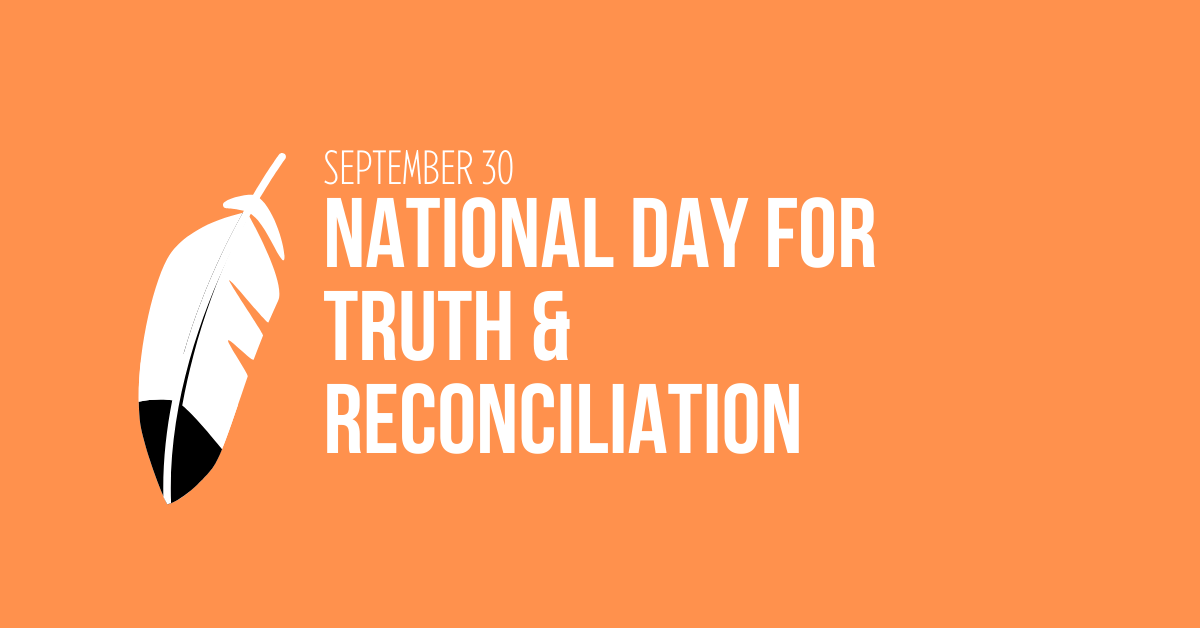 The House of Commons unanimously passed legislation to make September 30th a National holiday. Truth and Reconciliation Day will commemorate the history and ongoing trauma caused by residential schools, and to honour survivors, families and communities who continue to grieve for those who were lost.
Going forward Garden Valley School Division will honor this day by closing our schools. School will be closed tomorrow, September 30, 2021.

Thank you for helping us recognize this day.
A Letter From the Principal - Sept. 7, 2021
Dear Parents and Guardians,
Tomorrow is a big day for us here at Emerado. We are all looking forward to being together in the school, for the first time in several months. The first day of school is exciting and sometimes scary for kids. Our goal is to make the first day, and all days to follow, the best they can be! To do that, we need help from you, our teammates.
If you would help us out by talking with your kids about what tomorrow will look like, we would appreciate that.
When your children arrive at school tomorrow, they will be greeted by staff members outside. They'll have help finding their homeroom teacher(s), and line up as a class. We'll greet students outside (depending on the weather), and then go into the school one class at a time.
Prior to going in, students will be asked to put on a mask. We ask that your child come to school with an appropriate mask or be prepared to wear a mask provided by the school. The masks we have available are provided by the province and are medical grade masks. An appropriate mask is one that is cotton or polyester, covers the nose and chin, and is fitted on the cheeks. Mesh masks, buffs, bandanas and/or plastic screens do not provide enough coverage. By sending your child to school prepared to put on an appropriate mask, we can alleviate some stress and anxiety they may feel on their first day.
Please remember that everyone who enters our school must wear a mask (all adults and children). In very rare cases, someone may have a mask exemption. To qualify for a mask exemption, the school must see a medical mask exemption form from a medical doctor prior to allowing the exemption. Please direct any medical mask exemptions forms to me in the office.
We have received several inquires and I want to assure you, that at this point, we have no plans for Public Health to come into the school to provide immunizations to students. I assure you that if this happens at some point in the future, parents will be notified in advance!
We are excited to start the school year off positively, and to see your children on Wednesday. While we are still experiencing some restrictions and this may not have been what we would wish for, we have an opportunity to be excited about being together in school. Our staff is thrilled to see your child at school tomorrow.
Thanks, in advance, for your support!
Jacqui Kusnick
Principal, Emerado Centennial School
A Letter to Parents From the Principal - Sept. 4, 2021
Welcome To the Future Grade 4 ECS Students 2021-2022
This is the first video in a series of "Future Grade 4 ECS Students" videos. If you are a future ECS grade 4 student in 2021-2022, please find the rest of the videos in the days and weeks to come under the Transitions Tab that will give you a tour of the school and introduce you to various teachers for next year.
Introduction Video
Through the series of videos, we'll introduce you to different parts of the school including the:
Front office area

West wing and Grade 4 classrooms

Gym, library, and Eagles' Nest canteen

East wing including Human Ecology, Industrial Arts, Band, and Art

Student Services and Supports area including our Regulation Room

Outdoor play spaces

First day of school in September.
We have a challenge for you as you watch the videos. Look for a little Eagle stuffy because it will appear in each of the videos.
We look forward to seeing you here at Emerado Centennial School in September!
Important Announcement: Updated June 4, 2021
Classes will be held through remote learning: Until the End of the School Year
Band/Music Selection Information Slides and Videos
for Students Entering
Grade 5 in September 2021
Music Video - Mrs. J. Scholz:
Band Instrument Demo Video - Mr. R. Froese
Emerado Centennial School's 2020-2021 Yearbook
We are once again experiencing a year unlike any other! What better way to remember it than through a yearbook! We're currently busy putting together the yearbook for 2020-2021.
There will be two ways to purchase this year's yearbook:
Online – Go to the Friesens website at http://ybstore.friesens.com/stores/763927. When purchasing the yearbook, be sure to use your child's name and their homeroom so the yearbook gets to the correct person. Yearbooks purchased online must be paid for with a credit card. There will be a $0.75 service charge added to the price.
At School – Complete the yearbook order form. Hand it in, along with payment, to your child's homeroom teacher during the week of March 22nd for the best price of $15 each or during the week of April 12th for the price of $20 each. Yearbooks purchased with the order form can be paid for with cash or by cheque made out to "GVSD".
Click here for a copy of the order form.
Yearbooks will be handed out in June. Make sure to reserve your copy by purchasing it now!